The Things We Lost – Recipes & Other Details
"My hand ached from signing too many novels brought forward by my fans — wannabe novelists still starry-eyed and naive to the struggles of publishing. I'd always found their praise difficult, feeling like a fake and undeserving of their love. How could they love me when my husband can't?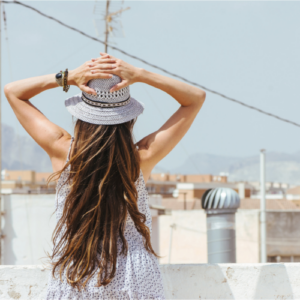 Maddie always wanted to write. It was something she'd began exploring in university. After graduating with an English degree it seemed like the easy next step.
But the imposter syndrome never went away. Even with multiple best sellers and an avid following, Maddie questioned herself and her abilities constantly.
Self doubt is her biggest adversary.

I leaned forward and sniffed the drink before taking a hesitant sip. Coconut and a hint of pineapple. Definitely vodka. Tangy, but good.

"One of their specialties," Jayson said, nodding to the martini in his hand. "It's creatively named The Coconut Martini."
1.5 oz Vodka
.5 oz Coconut Rum
1 oz Pineapple Juice
1 oz Coconut Cream
Sprinkle of Cinnamon sugar
Ice Cubes
Pineapple Wedge or Shredded Coconut (Optional)
Add Vodka, Rum, Pineapple Juice, Coconut Cream and Ice cubes into a cocktail shaker and shake vigorously
Strain and pour cocktail into a chilled martini glass
Sprinkle a pinch of cinnamon sugar on top
Optional: Garnish with Pineapple wedge or rim glass with shredded coconut before straining.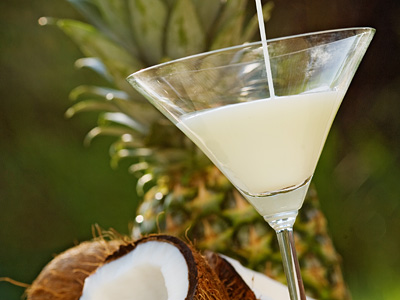 I feel lost on the dance floor, not having been to a real club in years. The last time I stepped foot in Toronto's bar scene was to meet with Jayson a few weeks ago, in another lifetime. Now, despite the distraction, celebration, and flowing alcohol around me, my mind keeps returning to a spooky letter, a diamond ring, and Nathan and the girls.
Join Maddie, Arabella and the rest of the bachelorette party while they dance the night away to these Summer of 2011 tunes.
Let the music take you back to another time. Maybe there will be a new track you've never heard before or maybe it will bring back those feelings of nostalgia.
Whatever the feeling, close your eyes and let it take you.

When he's gone, I head to the store to pick up the ingredients for his favourite meal, Dad's famous burgers, hoping that a special dinner might bring him a little extra luck with his interview. The bright sun on the warm day helps to ease my worry, and by the time I'm finished at the store, I feel better.

That is until I arrive home and see something stuck to my front door—a folded letter. Someone has been by while I was out.
1 egg
1 teaspoon Dijon mustard
1 teaspoon Worcestershire sauce
1 teaspoon creamy caesar salad dressing
1 small onion, finely grated
1 clove garlic, minced
1⁄2 teaspoon salt
1⁄2 teaspoon pepper
Sliced cheddar cheese
1.5 lb lean ground beef
Lightly oil grill & heat barbeque to medium.
Whisk egg in a bowl
Add mustard, Worcestershire sauce, Caesar dressing, onion, garlic, salt and pepper & mix
Add ground beef and gently mix together.
Shape mixture into burgers about ¾ inch thick.
Place burgers on the grill and close lid
Barbeque turning once about 6 – 8 minutes per side or internal temperature of 145°F to 160°F depending on preference
Add sliced cheese to the burgers if preferred and add buns to the top rack for toasting
When buns are toasted and cheese melted, place the burger on the toasted bun and add your favourite toppings
Recommended toppings:
Roasted garlic mayonnaise, caramelized onions, avocado and iceberg lettuce
Connect with me!