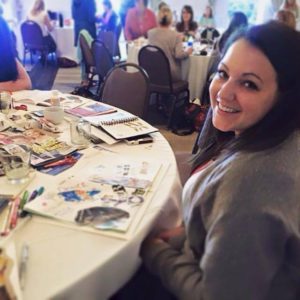 The Short and Sweet
Maggie Giles is a Canadian author who enjoys creating new connections and experiencing new opportunities. Her writing interests span across a variety of genres, most recently focusing on a women's fiction with thriller elements.
A Bit Longer
Maggie Giles is a positive, outgoing person who enjoys creating new connections and experiencing new opportunities. She is a Canadian author working toward her debut novel. When backpacking through Europe, she developed an interest in writing and began writing historical fictions from the Tudor era in England, as with most first novels, it was a passion project but ultimately a dud. Since then her writing interests span larger. She has dabbled in thrillers, science fiction, and fantasy. She is currently working on a women's fiction suspense novel.
Maggie is an avid participant of Scribophile, an online writing community for serious writers, as well as a member of the Women's Fiction Writers Association where she has worked as their Social Media Coordinator since June 2014. She's slightly addicted to social media.
If she's not writing, Maggie is usually bogged down with some other creative project. She has a love for knitting and sewing as well as cooking up a storm. If she has to go outside, you'll find her at the barn cuddling the horses (and probably riding them too) or hiking up the hill with her Bull Mastiff X, Bella. If she had the money, she'd spend the rest of her life travelling the world, staying in hostels and writing about her adventures (always with a twist!).
She also has an irrational obsession with Shawn Spencer.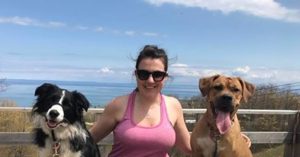 Affiliates

Social Media Coordinator
Women's Fiction Writers Association

Member of Scribophile
Online Writing Workshop
Moderator of The Ubergroup